WHAT BRAZIL CAN TEACH US ABOUT THE WORLD CUP & REAL ESTATE DEVELOPMENT
The Canadian Soccer Association released its 2014-18 strategic plan and they would like to host the 2026 FIFA World Cup. Russia is hosting in 2018, Qatar in 2022, so our bid would have to be filed for the 2026 FIFA WORLD CUP in 2018 to be a contender.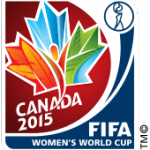 Canada is hosting the Women's 2015 World Cup in Vancouver (June 5 – July 5) which will give us a practice round for the real prize – the Men's Tournament. We are the only G-8 nation to not host the Men's World Cup. Perhaps Brazil can give us some pointers.
However, Brazil and Canada relations have be cordial but relatively limited over the years, but our relationship with each other is gradually evolving. To give you a little history, prior to the 1820's, Brazil and Canada were both colonies of European powers. Brazil's independence was much earlier than Canada's. Trade was always important and Canada opened its first trade office in Brazil in 1866. In 1941, Brazil opened a legation in Ottawa we opened our first Embassy in Brazil in 1944.
In the 1990's we saw our relationship grow and Canada become interested in regional trade  agreements in Latin America. The two-way trade reached $5.3 Billion in 1008, making Brazil Canada's second largest market in Latin America.
Some of our disputes with Brazil have been over money of course. Both of our countries are major players in the market and manufacturing of regional jets. In 1999, Canada was granted by the World Trade organization to levy $344.2 million in sanctions a year for six years against Brazil for not abiding by the export-promotion program rules. However, the sanctions never did go into force.
Then in 2001, Canada put a temporary ban on Brazilian beef for fears of mad-cow disease but only lasted three weeks after NAFTA investigated and found no cases. This did cause some boycotts and protest against Canada.
Even though we have had some disagreements over the years, we do welcome all Brazilians to Canada. We get over 12,000 students with visas to study in Canada per year making Canada the number one study abroad destinations for Brazilians. Approximately 50,000 Brazilians per year visit Canada as tourists.
Brazil has done a nice job hosting the 2014 World Cup. It's had its own Real Estate Blitz. http://online.wsj.com/news/articles/SB10001424052702304536104579560142011284338.
For 2026, other bids are from Mexico, Columbia, United States and Venezuela. Under the FIFA rules as of 2013, the 2026 Cup cannot be in either Europe or Asia, leaving an African bid, a South American bid or an Oceania bid as other possible options. The last time Canada bid was in 1986. Colombia won the bid but withdrew due to financial problems in 1982 which gave Canada shot against Mexico and USA. It came down to Canada and Mexico. We lost out to Mexico. Now it's our turn…
Toronto has been recommended to host the World Cup and to partner up with cities "within one day's drive of Toronto." This event can bring up to 160 million people to the Toronto Area. Just think about how many people need a place to live or rent during the development stages of this tournament and the growth of the Niagara area which is the back yard of Toronto. You can get in on the action before it turns into a blitz like in Rio de Janeiro. Call WAM Property Management. They can get you kicking the soccer ball or Fotbal in the right direction…..the wealth accumulation direction.
Your comments or questions are welcome below: