The 10 Top Secret Questions that Make It Profitable to be an Investor in a New Market.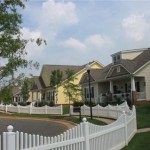 How difficult is it to pick the right place to buy real estate in today's market? Too many cities, such as Victoria and Toronto have made it out of reach for investors. In order to make any return while your investment is growing, real estate must be affordable. However, supply and demand does take the air out slowly but it doesn't seem to be happening yet in these areas, therefore you may need to look elsewhere at the moment. The best solution is to invest where you can afford it, where housing is necessary and long term, will keep increasing and not bust when things slow down. The real estate diamonds are found hidden in mid-size towns all over Canada.
As an investor, it is critical to keep in mind the economic structure in the region you want to invest in.
The Secret Key questions to ask are:
10/ Is the area's average income increasing fast than the provincial average?
9/ Is the area's population growing faster than the provincial average?
8/ Is the area creating jobs faster than the provincial average?
7/ Does the area have more than one major employer?
6/ Will the area benefit from an economic or real estate ripple effect?
5/ Has the political leadership created an economic growth atmosphere?
4/ Is the area's infrastructure being built to handle the expected growth?
3/ Is there a short term problem occurring that is slated to disappear in the future?
2/ Are there any major transportation improvements in the works?
1/ Is the area attractive to Baby Boomers' lifestyle?
The answers to these questions provide a base from which to work while analyzing any region in North America. The long-term opportunities are there, it will just take a little digging to uncover these new gems. With today's market, it is critical to be prepared and to do your research.
A perfect gem is the Niagara Region. WAM Properties knows the Niagara Region like no other Property Management Company and they are the people to see about investing. There is room to grow in this region as well as a wonderful history….like Niagara Falls. Be part of history and expansion all at the same time.
Please post your comments and questions below.