How to Be A Successful Landlord!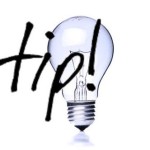 TOP "10" TIPS FOR SUCCESSFUL LANDLORDS
Maintain good communication with tenant(s)

Don't be afraid to discuss concerns or issues with your tenants and encourage them to do the same with you
Discussing issues early and directly will go a long way in strengthening the landlord/tenant relations.
Communication is particularly important where the student is from another country, or if this is the first time he or she is away from home

Be fair and reasonable

Keep the rent and any other costs at a reasonable rate – give tenants a reason for any changes you make
Tenants hours can be chaotic so be understandable and make sure you keep lines of communication open
For some tenants it is their first time in rented accommodation so spell out in fine detail what is expected and allowed
Some tenants are challenged financially and are cost and value conscious

Be clear with expectations

Outline expectations at the beginning of the relationship-who does what and when?
Who will pay the utilities, take out the garbage, provide garbage bags/cans, mow the lawn, provide lawn mower, do the cleaning
When is the rent expected, is an appropriate time to reach the tenant/landlord
What is acceptable behaviour, especially if sharing your home
Show respect for your tenants

Have written and signed agreements

This provides protection for both parties
Tenants and landlords are governed by the Tenant Protection Act
Boarders are governed by contract law – very important to have a written contract
There is no guarantee if there is no contract

Have accommodations well maintained

Well maintained properties will advertise themselves
Expect there to be repairs/maintenance/damage and budget for it
Tour the premises at least once during the lease term

Be a visible landlord

Keeps you up-to-date regarding repairs needed
Can make an exterior inspection at any time but must give written notice of interior inspections
Keeps the neighbours happy if you are around regularly

Stay informed about laws/by-laws/codes/LTB

Fire Code
Building Code
Health Code
These codes vary from municipality to municipality

Be positive

It should be possible to work out problems if you take a positive attitude
Being a landlord can be both profitable and enjoyable
How you approach being a landlord will shape your overall experience

Help tenants be good neighbours

Introduce your tenants to the neighbours when they move in
Ensure that the neighbours know how to contact the landlord
Discuss expectations with tenants and also with neighbours

Know your purpose-what is your reason for being a landlord?

To earn an income?
For a tax write-off?
To plan for retirement (or to supplement retirement income)?
To provide housing for a post-secondary school student?
To fill an inherited property?
To create "financial freedom"!