Common Fears of Prospective Real Estate Investors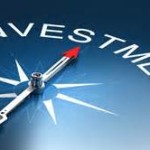 It is easy to get spooked when you venture into new territory like a real estate investment for the first time. Here are some of the most common fears faced by all investors.
5.  What if you lose all of your money due to the market collapsing?
Fear is one of the biggest causes when an investor misses out on a great opportunity but the it also is the cause of the anxiety an investor feels every day worried that as soon as they invest their money, the market will collapse and all their money will be gone. It's the unknown that is the killer but real estate is one of the safest areas to invest compared to anything else like a business or the fluctuating stock market. Real estate value does go up over time.
4.  What if you have a negative cash flow and can't meet the mortgage payments?
Make sure you buy a property in an area where it wouldn't be too difficult to sell if you had to. However, it really comes down to calculating the operating expenses, mortgage payments as well as a realistic rent amount to see if you have anything left over. Doing your homework can save you any surprises. You can also make things more affordable by using a variety of strategies such as negative gearing (this is when an investor can deduct any shortfall in income from an investment that does not cover the interest expense and maintenance costs associated with owning that particular asset) or depreciation allowance (an allowance for loss due to depreciation).
3.  What happens if it is the wrong property?
Study and research! Learn about the area you want to invest in. Talk to an expert property appraiser or real estate agent. When you develop a plan, it takes the fear out because you have something to look at for guidance along the way.
2.  What if you can't get a tenant or they are problem tenants?
A reliable property management company like WAM Property Management, will take care of everything so you don't have to deal with issues such as advertising, tenant screening, lease agreements, repairs or maintenance. For a small fee it is worth it to have a service such as theirs because they get to do all the dirty work relieving you  from the stress of it all.
1.  What if it is a hoax?
Find an investment property specialist. Jeff  Woods is one person you should reach out to. Not only does his company have a large property portfolio but he also has a long list of clients that his professional property managers manage. A real estate agent who sells houses won't be a benefit to you because they typically do not have true real estate investment experience. Using a trusted real estate authority like WAM will give you peace of mind that your investment is secure.
If you research and plan, you should always come out ahead. Being a successful real estate investor takes strategic planning. It can be luck but mostly it is doing your homework. A coach like Jeff Woods can steer you in the right direction and by following his footsteps you can model his success. Let him be your compass.
Please post your comments or questions below.