Real Estate Based Wealth Coaching
Hi my name is Jeff Woods and I have a question for you….
Do you want to create wealth through Real Estate?
Would you like to fire your boss?
Do YOU want to retire early and be financially FREE?
Would You Like a successful real estate investor to personally help you build residual Cash Flow through Real Estate …Risk Free?
I'm looking for a few "Great" students that I can help coach to financial freedom through monthly residual income. I want to teach you to work smart now so that you do not have to work hard in the future.
If you're that student, my team and I will personally work with you, hand-in-hand, over the next 6 months to help you create YOUR desired life style with Real Estate cash flow.
Just as I've been doing for myself, my team and a few hand selected students. We have achieved amazing results and now I want to help you do the same!
I've figured out a way that you and I can work together to achieve these results, without you having to pay hundreds of thousands of dollars like I had to…
You May be thinking…So what do I do Jeff? Here's what you and I will do…
The first thing I'm going to do for you is to personally help you create a strategic plan to bring YOU in residual income for the rest of your life by jumping on the phone with you one-on-one for a coaching call, where I'll simply show you the step-by-step process of buying real estate, targeting the right type of property that will help you build long term wealth and residual monthly CASH FLOW.
There's no charge for this one-on-one coaching call and it actually won't take more than about 20 -30 minutes for us to do together. FYI – People pay me a lot of money for my time!
After being a real estate investor for over 17 years now, I've gotten pretty good at proven results. I know how to assess you through your resources, your current job and your personality. That tells me where to bring you based on your skill sets and what strategy will be for YOU.
I'll even do most of the heavy lifting for you… showing you exactly where to go to find the best deals, how to analyze for maximum cash flow, I'll even give you my secret resources, AND, most importantly, I'll give you my tricks to avoid buying bad deals…. All backed by a step-by-step action plan crafted by yours truly.
At the end of this initial planning session one of these two things will happen:
1. You love the plan and decide to implement it on your own. If this is the case, I'll wish you the best of luck and ask that you keep in touch with me to let me know how you're doing.
or
2. You love the plan and ask to become my student so my team and I can personally help you execute, maximize, and profit from it ASAP using the same techniques I've been using to acquire millions in real estate. If that's the case, we'll have you financially free, living your desired life style in a few short years.
It really is that simple and there's no catch.
Think about this.
The "worst" that can happen is you have some more valuable knowledge that you can implement.
The best that can happen is we work together one-on-one to implement my action plan to achieve that desired lifestyle you have always wanted and that I've delivered to many others.
So Jeff how does it work? Here's how it'll work:
First, we get on the phone one-on-one and go over where you currently are, where you want to go and how to move forward fast.
I take a look at your current resources:
How much time you have to work on this opportunity
How much money you have to invest
What are your current skills, connections and personality
Once I have that foundational information, I help you come up with a strategic plan of action to immediately implement and increase your income dramatically.
There are a number of ways I might do this for you.
For example, I may show you how to buy a few duplexes, triplexes, or four plex's that will cash flow $500 to $1000 per month NET, per property…
And if I feel that you have the right resources, we're bound to go bigger right away …into a 15-30 unit apartment complex that will get you even more residual income every month for the rest of your life.
It really depends on our conversation.
In the last 17 plus years, my team and I taught several amazing people how to build a solid foundation before buying real estate…helping them create a solid plan to get them to financial freedom through real estate….but….. Because I am so selective in who I work with, and there is only one of me, I was only able to select a few people to work with so that my team and I can give our heart and soul to the most serious students.
Out of those people that I've worked with hand-in-hand using my real estate system some have acquired a few multifamily properties increasing their monthly cash flow and net worth …while others have gone on to make it their full time focus acquiring millions in real estate.
It really depends on what you're comfortable with and what we decide to aim for during our on-on-one consultation.
And if you don't have access to much cash, don't worry, creativity with financing is where I thrive! In fact I have bought millions in real estate assets with none of my money or credit. We're bound to whip up a great plan of action so you can start immediately.
And like I said, there's no charge for this call.
So Why Would I Offer It?
Two reasons:
First of all, I love helping others achieve financial freedom. This type of thing is what I do best, and it makes me very, very happy to see someone achieve success and see their confidence grow as they move closer to financial freedom.
Second of all, it's how I attract coaching students.
Sounds great Jeff…But how does it work? Here's how that works:
Assuming you're happy and you want me to help you throughout your journey towards financial freedom, you'll probably want to continue working together long-term so I can help you implement profitable systems, hold you accountable, and ensure you don't fall victim to costly mistakes!
If this is the case, I may invite you to become a coaching student.
There will be a modest monthly investment… but if you think about it, it really doesn't "cost" you anything.
Why?
Because I expect to make you much more than your modest monthly investment ….. and if we keep working together over the next 6 months or more, I know you'll be earning even more residual income that will match whatever you're currently making at your J-O-B… at the very least.
And remember, this is income you'll collect for the rest of your life – with one-time efforts!
Actually, you'll get a strategic plan to make more than thousands per month in real estate during our first conversation – which is free!
So you'll see the value by the time you hang up the phone – without ever spending a dime. Just remember: this is a NOT an overnight plan – you have to be able to follow- through for at least 6 months.
And look. If you don't want to become a client, don't worry about it. You won't get any sales pitch or pressure from me of any kind, ever.
In fact, here's my "PROMISE" to you:
You Will Gain More Valuable Knowledge in Your Initial Call With Me then you have gained from any past seminar you have attended.
Now, obviously this is an amazing offer!!!
Think about it.
A Successful real estate investor is willing to create a cash flow plan for you up front – for free – and then letting you pay later if (and only if) you decide to work together long term.
Just tell me, and it's yours. No questions asked.
I am happy to put my time and money on the line like this because all my coaching students always stay with me, send in great feedback, and report great results.
Period.
Every single one of them.
Not to brag but I am great at what I do. I Have residual income and I want to help YOU create multiple streams of residual income! YOU DESERVE IT!
So Jeff, What do your other students think? Here is what others think:
"When I first met Jeff I was amazed at the knowledge he had and the professionalism he displayed. At the time, I was a beginner in the investing world. Over the course of the next few months, Jeff helped lay a solid foundation for me to start investing in real estate. His methods for teaching are excellent and he was always very patient with me. Currently, I have just bought my first income property and I'm on my way to financial freedom! I would recommend Jeff and his company to anyone that is looking to start their investing career!"
~ Corbin Gold – Niagara Falls ON
"Real estate investing can be very complex with a steep learning curve. I am grateful that I found "Jeff and his team". They are very professional & efficient at every level. Their support team, systems, web site, and coaching have helped me with every aspect of investing such as, mindset, market research, legal, real estate strategies , accounting, raising capital, construction and things I didn't even realize needed done. The only thing left for me to do was count my money!!!! I currently own 7 properties and cannot wait to buy my next CASH FLOW property."
~Scott Rendall – Hamilton ON
"My wife and I "got in the game" recently by purchasing our first rental property. We didn't want to sit on the sidelines any longer. For years Jeff had been trying to get us to invest in cash flow real estate. What prevented us, was uncertainty and fear. Jeff guided us and coached us along the way as we purchased our first rental property. He took the time to explain and teach us how to proceed with our first purchase. His advice, information and wisdom was of great help as we embarked on this new venture. We are now looking forward to purchasing our second rental in the near future. Thanks to Jeff and his team."
~Paul Losier St Catharines ON
My system works, it's proven. I've helped lots of individuals , and if I think you're a good fit for my program, you'll be thrilled with the results we get in building you substantial cash flow through real estate.
And it's not like I'm teaching you things I "used to do"… I'm still in the game acquiring more real estate.
Anyway – as you can imagine, I'll get a LOT of interest from this offer.
And that's why I need you to read this next part carefully…
This Is NOT For Everybody! Here's Who I CAN Help:
I'm VERY selective about who I'll speak with and I've got a strict (but reasonable) set of criteria that needs to be met in order for us to proceed.
Here it is:
1. You have to be ready to take action and buy real estate when the opportunity is right. I don't want to have to convince you to place offers all the time…
2. NO "GET RICH QUICK" PEOPLE.
I don't want people that don't want to put in the work it takes to succeed. You must understand you will not see a cash flow check before, say… 5-6 months (to be conservative) of working together. It takes time, but when it starts, it pours.
Oh, and I don't want quitters! It works, but requires persistence. NEVER GIVE UP…YOU ONLY FAIL WHEN YOU QUIT!
3. You must make time. Constant daily focus is required. 1 to 2 hours per day…every day! (Yes that includes weekends) Heck, I'm writing this letter on a Sunday afternoon.
ALL my students start part time.
4. You must want success BAD. I mean really BAD !!!
I don't care how many properties you currently have, how much money you have and how great paying your current job is. If you're too comfortable, you won't push to become successful.
I want to work with people that are sick of being sick and tired, driven for success, will never accept no for an answer and have the self discipline to follow my plan.
And in order for us to do that, you must want it bad.
5. You MUST follow directions (Don't worry, I won't ask you to do anything crazy…well maybe! :-).
After all, if you don't actually implement the stuff I give you, neither one of us will make money.
That's it! Those are all my requirements.
Jeff, what do I do next? Here's What You Do Next:
If you meet the criteria above and would like to talk to me personally about getting you incredible results, then I'll happily set aside some time for you.
Here's how the process works:
1. You'll need to fill in an application. Don't worry, it's simple.
I just need to know what you're goals are, why you want to work with me, and so forth.
Here's What Will Happen After That.
2. Once I have your application, my office will email you and set up a time for your initial consultation for us to talk.
My office will be contacting you within 48 (business) hours of your application at the most.
3. Our initial one-on-one call will be between 20 to 30 minutes.
This is where we really begin working to figure out exactly what you want… and how to make it happen.
I'll painstakingly review your goals, look over your resources, and so forth… and deliver your strategic plan to help you attain financial freedom.
If you see the value in becoming a coaching student, great! We can talk about it.
And if you don't want to become a coaching student – that's OK too. We hang up and part as friends. No questions asked.
WARNING – TIME IS A FACTOR
This opportunity is extremely limited because of the intense one-on-one time needed in order to provide you with results.
Therefore, it is physically impossible for me to work with more than a handful of people.
Also, you should realize there's a very large demand for personal one-on-one help from me, and what I'm offering to you is unprecedented.
So with that said, know that the window of opportunity won't be open long.
If you feel like this is right for you, click the application button below and fill it out now before someone else takes your spot.
Apply Now
Leave your application and let's talk.
Talk soon,
Jeffery C Woods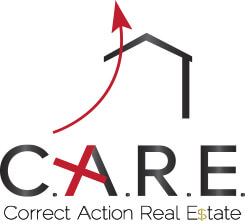 P.S. After you submit the application, I'll send you all the details about the coaching program. It's awesome, trust me. If you can't, you'll never succeed in Real Estate as "trust" is important to allow your power team to thrive.
P.S.S. Together we can and will make your dreams a reality.