5 Ways to Acquire an Investment Property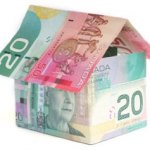 How to get your first investment property…..
Get a HELOC line of credit to purchase it.A HELOC works like a line of credit but instead it uses the equity in your home as collateral, and as you pay down your mortgage, the limit on your HELOC increases. It also allows you to withdraw credit and make payments whenever you want. You can get a good rate as well, ie. 3.5% (prime + 0.50) from True North Mortgage, Safebridge and Laurentian Bank as of June 2, 2014.
Take a second mortgage on your home.You could also take a second mortgage on your home to access some of the equity for an investment property. However, unlike a HELOC which gives you the option to only pay if you use it, a second mortgage requires monthly payments. It doesn't give you the cash flow that you may require years down the road.
Refinance to release equityIf you locked in your mortgage at a rate that is higher than what is offered now, your next mortgage can save you a pile of money. You can find closed variable mortgage rates that are even lower than prime. Check out

www.ratehub.ca

High-ratio financing:Equitable Trust is still financing investment properties at 85% loan-to-value. The big banks are known for their conservative lending practices so you may want to borrow from a private lender such as The Money Source. Their fees run from 2-5% of the loan value. Given that you would be renting your investment, in the end it will come back to you from the rising costs of real estate each year.
Joint VenturesAnother option that many investors use is finding a partner to invest with. Investing with a parent, sibling or friend is considered a joint venture. This term is not limited to big corporations. You can split on the down payment, that way there is only 12.5% required by either party. You can find a property that you fix up and refinance it quickly making your investment increase in value.
Buying and managing Investment Real Estate is never easy. WAM Property Management can always be your "go to" company for all that is involved. The experience alone will save you any headaches and your valuable time having to research everything from scratch. Call them for a consultation and it will be worth you having your dream become a reality instead of just being a dream. 
Please post your comments or questions below.