Joint Venture Guide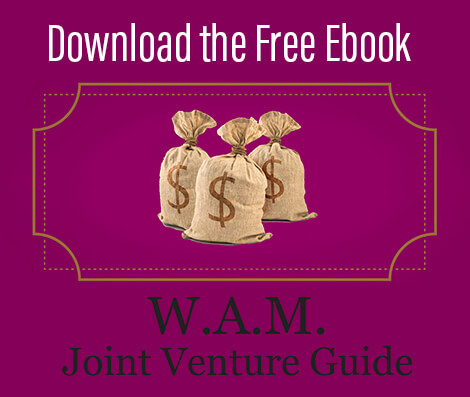 No matter what your circumstances are, whether you are a first time investor or a seasoned investor, purchasing investment real estate is always an exciting experience. Each transaction is unique in itself. Although the variables can be altered by the size of the financial investment or type of property involved, the buying and selling process is similar.
There are a consistent number of tasks that must be followed in a logical step-by-step manner, from the initial finding of the property to the final closing of the transaction.
The best way to approach this process is by being prepared and familiarizing yourself as much as possible with the steps involved before you begin. In order to achieve this we have prepared the following guide to aid your understanding of the Real Estate Joint Venture process.
With these points in mind, we look forward to working with you in a successful Joint Venture. We take great pride in our work and always go the extra mile for our partners.
Grab your FREE copy of our full joint venture guide today. Enter your name and email below. Your guide to joint venturing will be sent to your email shortly.
Yours Truly,
Jeff Woods & Dino Mazzulla